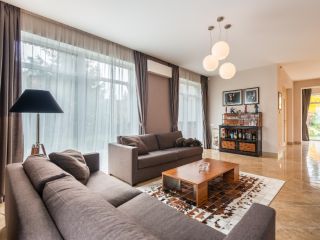 Are you in search of exquisite window treatments that will enhance the beauty and functionality of your home or business in Campbell? Look no further than Campbell Window Shade. We specialize in providing an extensive selection of draperies and curtains, along with expert installation services and invaluable advice to ensure your interior shines.
Our Range of Draperies & Curtains
At Campbell Window Shade, we understand the importance of choosing the perfect window treatments to complement your space. Our collection of draperies and curtains comes in various styles, fabrics, and colors to match any aesthetic. Whether you're looking for black-out curtains to create a cozy atmosphere or want to experiment with different window curtain ideas, we've got you covered.
Why Choose Curtains and Draperies?
Curtains and draperies are versatile window treatments that offer several advantages compared to other options like blinds and shades. Some benefits of curtains and draperies include:
Light Control: Easily adjust the amount of natural light entering your space.
Insulation: Improve energy efficiency and maintain a comfortable indoor temperature.
Privacy: Ensure your privacy while enhancing your interior decor.
Elegance: Add a touch of sophistication and style to any room.
Sound Absorption: Reduce noise pollution from the outside.
Motorization with Somfy and Lutron
For those seeking the ultimate convenience, we offer motorization solutions for curtains and draperies. We partner with top brands like Somfy and Lutron to automate your window treatments, allowing you to control them with a touch of a button or even set them on a schedule.
Expert Consultation and Installation
Not sure where to hang curtain rods or how to measure for curtains? Our experienced team provides free consultations, helping you select the perfect curtains and draperies to match your residential or commercial space. We'll guide you on how to choose wisely and maximize the impact of your window treatments.
Visit Our Store in Campbell
If you're searching for a "curtain store near me" or "curtain stores near me" in Campbell, look no further than Campbell Window Shade. Our showroom is a treasure trove of ideas and inspiration, allowing you to explore various curtain panels, custom curtains, and drapes.
Discover the Difference
Curtains vs. drapery - what's the distinction? At Campbell Window Shade, we'll educate you on the nuances, ensuring you make informed decisions. We also offer Roman curtains, rolling curtains, and roller window curtains to cater to all preferences.
Customization
We specialize in custom drapes and curtains to ensure your window treatments fit your space perfectly. Our blinds for curtains and curtain roller options add an extra layer of personalization to your decor.
Contact Us Today
Ready to enhance your space with the timeless beauty of curtains and draperies? Campbell Window Shade is your trusted partner for all things window treatments. Contact us today for a free consultation and expert installation services.
Experience the elegance, convenience, and functionality that curtains and draperies can bring to your Campbell space. Choose Campbell Window Shade as your go-to source for custom drapes, curtains, and motorized window treatments.