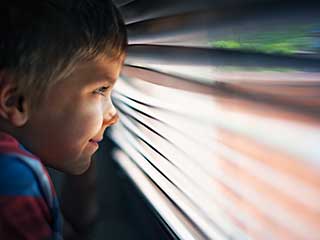 These window treatments have the protective solid panels of blinds and the flexible, airy nature of curtains or shades. Some white Venetian blinds make a fine complement to any home or office window, with wood or metal ones making a statement on their own. Campbell residents have some of the most affordable custom-made Venetian blinds in the state on call. Just get in touch with Campbell Window Shade, and your personalized set will be on the way!
Our Custom Venetian Blinds
When choosing Venetian blinds for your windows, you'll have the help of our professional consultants. Before giving you your free quote, we'll advise you on materials, structure, and control systems, and help you fit the features you want into your budget. When your Venetian blinds are finished, you can also take advantage of our delivery and installation services. If you live in the greater Campbell area, your address is in our service range! Read on to get an idea of some of the custom features and styles you can choose for your own set of Venetian blinds.
Motorized Venetian Blinds Or Hand-Drawn?
In modern times, there are really two basic kinds of window treatments: automatic, or hand-powered. Most blinds and shades can be automated, but motorized Venetian blinds, in particular, offer some significant advantages. For one thing, these blinds have two types of motion (opening and closing, and swiveling the panels in place), which means two drawstrings. Venetian blinds used to be considered unsafe for children because of all those dangling cords. With remote control, there's no longer any need for them! Automating your Venetian blinds set also makes it much less likely you'll damage or tangle them. The light weight and delicate structure that makes these blinds fragile in human hands are easier on a motor, so it will last longer too.
Venetian Blinds – Styles And Structures
When most people picture Venetian blinds, they imagine a sheet of thin, not-quite-airtight panels that stretch across the window pane from side to side. In truth, this is only the most basic type, and there are other varieties meant for specific types of windows or rooms. For instance, say you have a wall-length window or a sliding glass door. Horizontal panels would have to be very long to fit across, but vertical Venetian blinds are a much easier fit! This style has its panels hanging downward, and the set opens and rotates left and right. If you need some bedroom window protection, try our blackout Venetian blinds. This kind has opaque panels made from thick material or lined with blackout fabric, and you can rotate them to close out the sun completely.
Choose The Best Vanes For The Job
Classic wooden Venetian blinds have a lot going for them, but they can also be brittle, heavy, and a bit more expensive. If you want the aesthetic while averting the other issues, faux-wooden blinds vanes are a durable and motor-friendly alternative. Metal Venetian blinds go great on office or living room windows. With waterproof aluminum also excelling in kitchens and bathrooms these blinds work great. You can pick whatever colors you want. Or even add some extra shades, curtains, or other secondary window treatments. That way you can put the vanes of the Venetian blinds in contrast. These blinds come in all shades and textures, so you've got a wide range of choices to pick from!
Venetian Blinds All-Around Campbell
Choosing the right treatments for your windows is made easy by contacting Campbell Window Shade for a free estimate. We can provide all the information you need, and show you our amazing collection of blinds, window shades, and other coverings, from which you can choose and customize your new set of window treatments. Get a free estimate on wood or metal Venetian blinds for any nearby bay area home or business by booking a consultation appointment today!