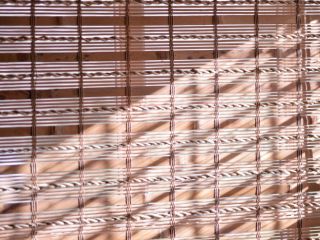 Welcome to Campbell Window Shade Company, your premier destination for exquisite woven wood blinds that effortlessly blend aesthetics with functionality. Our extensive range of woven wood blinds caters to diverse tastes, ensuring you find the perfect window treatment to complement your interior.
Why Choose Our Woven Wood Blinds?
At Campbell Window Shade Company, we take pride in offering an array of woven wood blinds that stand out for their natural beauty and versatility. Crafted from sustainable materials, our blinds seamlessly integrate into any residential or commercial space, indoors or outdoors. Here's why woven wood blinds are an ideal choice:
Timeless Elegance: Woven wood blinds add a touch of timeless elegance to your space, creating a warm and inviting atmosphere.
Versatility: From contemporary to rustic, our woven wood blinds effortlessly adapt to various interior styles, providing a versatile solution for any setting.
Light Control: Enjoy the perfect balance of natural light and privacy with our customizable woven wood blinds, allowing you to create the ambiance you desire.
Durability: Designed to withstand the test of time, our blinds are not only beautiful but also durable, ensuring long-lasting satisfaction.
Motorization with Top Brands: Somfy and Lutron
Experience the pinnacle of convenience with our motorization services. We exclusively use top brands such as Somfy and Lutron to automate your woven wood blinds, bringing modern technology seamlessly into your home or office.
Free Consultation and Expert Installation
Our commitment to customer satisfaction goes beyond offering quality products. We provide free consultations to help you make informed decisions about the best woven wood blinds for your space. Our expert installation ensures a flawless fit, enhancing the functionality and aesthetic appeal of your window treatments.
Choosing Wisely: Expert Advice for Your Space
Not sure which woven wood blinds suit your needs best? Our experienced team offers valuable advice on selecting the perfect window treatments tailored to your preferences, whether you're looking for a residential or commercial solution.
Explore More: Window Treatments Tailored to You
Discover the perfect window treatments that enhance your space. Beyond woven wood blinds, we offer a wide range of options, including shades and blinds for every style and preference.
Ready to transform your space with woven wood blinds? Schedule your free consultation today!